ARTICLES AND PROJECTS
Since 2004 after the first international gathering of architecture educators the presentations of the future coming PLAYCE members were put together on two tabloids called Soundings for Architecture published by Alvar Aalto Academy. Those articles and the seminar publication play + space = playce from 2006 creates the basic material of this site.
Today the site is increasing by articles and project descriptions send by the members.
Articles form the book: play + space = playce
Esa Laaksonen On an Important Mission
Jaana Räsänen Architecture Education in Finland
Paulinen von Bonsdorff Architecture and Education: the question of expertise and the challenge of art
Guja Dögg Hauksdottir Architecture at Eye Level - Television as Media
Laurent Tardieu Contemporary Architecture with Children
Dariusz Smieschowski Young citizens' environmental awareness and participation in urban design
Mie Svennberg Democracy in Parctice: working with architecture in schools
Rosie Parnell Serious Play in Design:students and children exploring architecture
Hannes Hubrich Citizen education as part of architectural studies: an official "Architecture and Children" -course at the Bauhaus University Weimar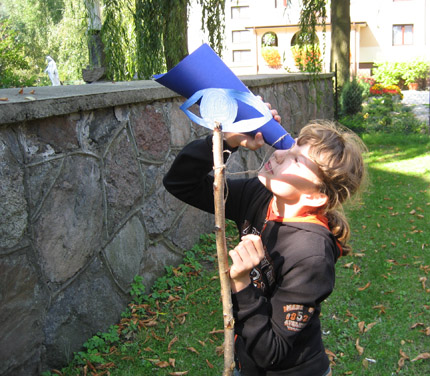 Workshop in Poland at action